0Amy Israel is a real discovery! We like the way she interacts with our daughter making every effort to forge a strong and trustworthy relationship. She's an excellent communicator and very responsive to all our queries. Importantly, our daughter says she teaches well. We are hopeful that our daughter will continue to love her piano lessons and develop a deep understanding and appreciation for music.— Aarthi S.
1Amy is great! She's patient with me, as a very new adult learner. She's very communicative and sends me things to work on. I really love the online format. I would definitely recommend Amy to other students!— Jeanne S.
2Amy is a wonderful music teacher. She has taught our daughters for several years. I'm very pleased with how much they have learned, and they love having Amy teach them. They are continuing to build their fundamentals, while getting fun and challenging pieces to work on. They stay interested without being overwhelmed, and they continue to grow and have fun.— Doug S.
---
---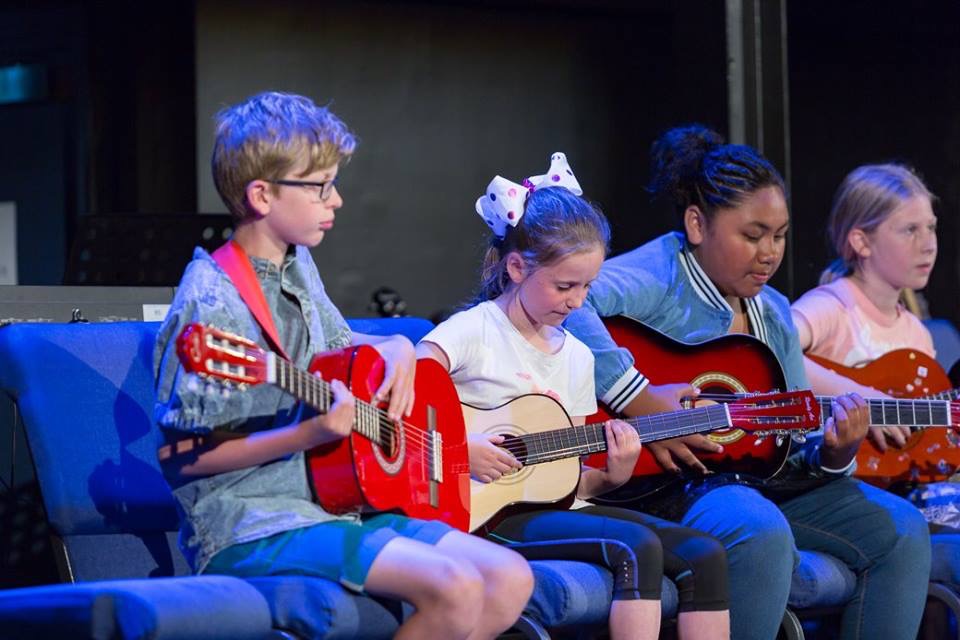 Group Music Lessons
Learning an instrument takes time, patience, and hard work! Group music lessons provide a supportive community and learning environment for students to grow as musicians, make new friends, and enjoy creating music together.
Scroll down to view more information and the registration links for current group lessons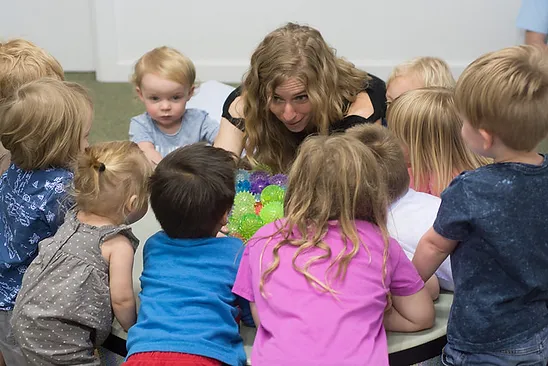 Music Makers
Ages 3-5
In this class we will explore instruments, sing, move to music, use our imaginations, exercise our creativity, and begin to develop the foundational music skills. Come explore music with us!
---
Piano Pals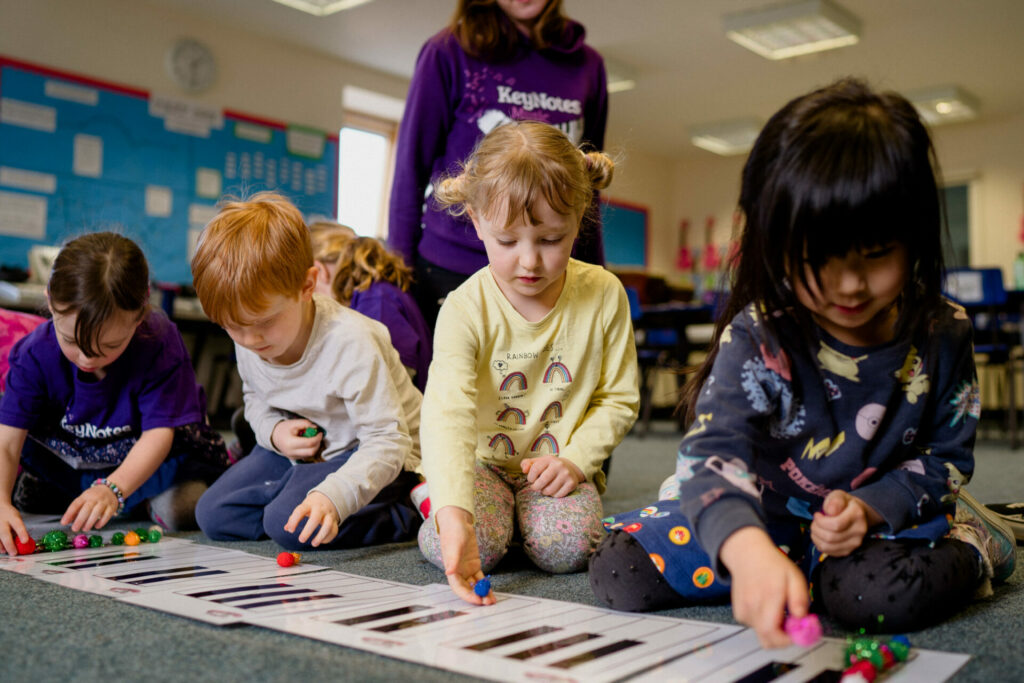 Ages 5-6
In this class we will learn about: keyboard geography, the names of the notes, rhythmic notation, pre-reading for music notation, dynamics, tempos and more! We will play songs on the keyboard, move to music, make friends and grow our love for music!
---
Group Piano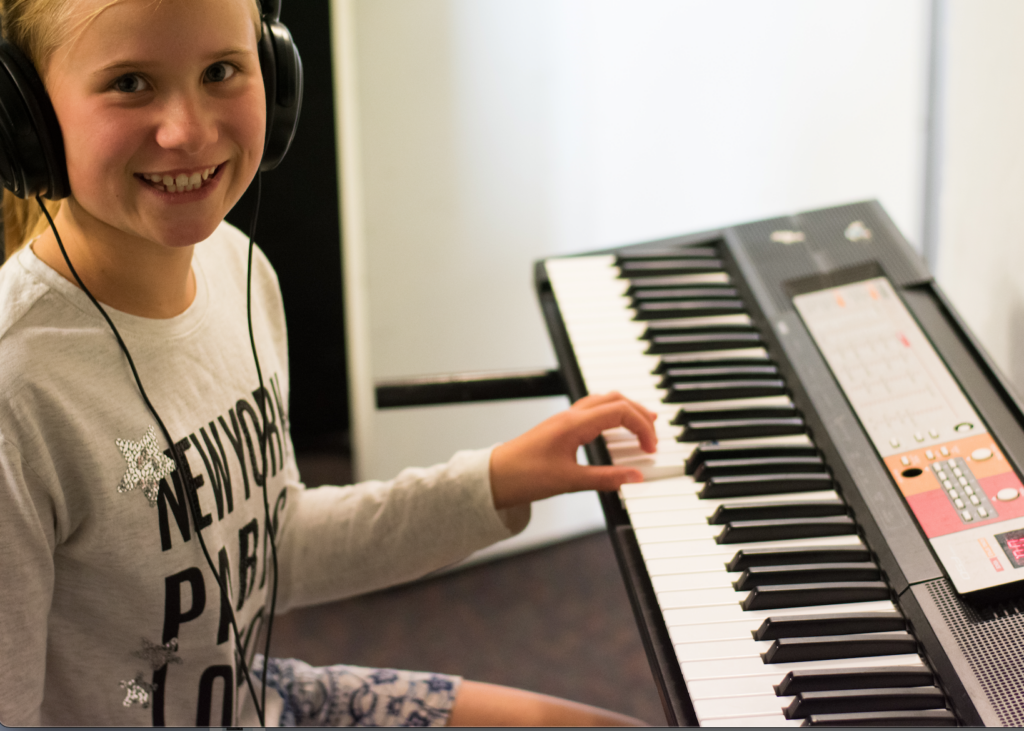 Elementary & Middle School
Group Piano is a great way to learn piano foundations, learn to play in an ensemble, make new friends, and have fun! In group piano students will learn: foundations of music reading, piano technique, songs, music theory, how to play in a group, and so much more! Our curriculum features different levels of the same songs and exercises so that each young musician is challenged to learn and grow at their individual pace.
---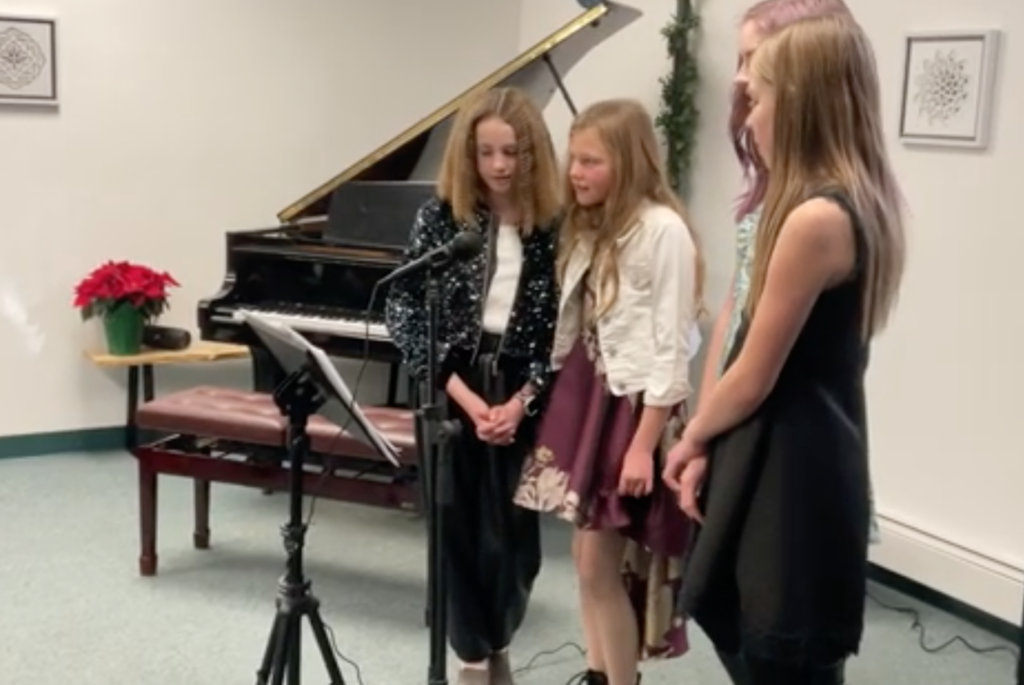 Group Voice
Improve your singing, learn popular songs, and get comfortable singing with and for others in a friendly and welcoming environment. Sessions will include vocal warm ups, vocal technique tips, learning new songs, and getting to know your fellow singers.The class will conclude with a group performance at the Spring or winter recital.
Email: [email protected] for more information
---