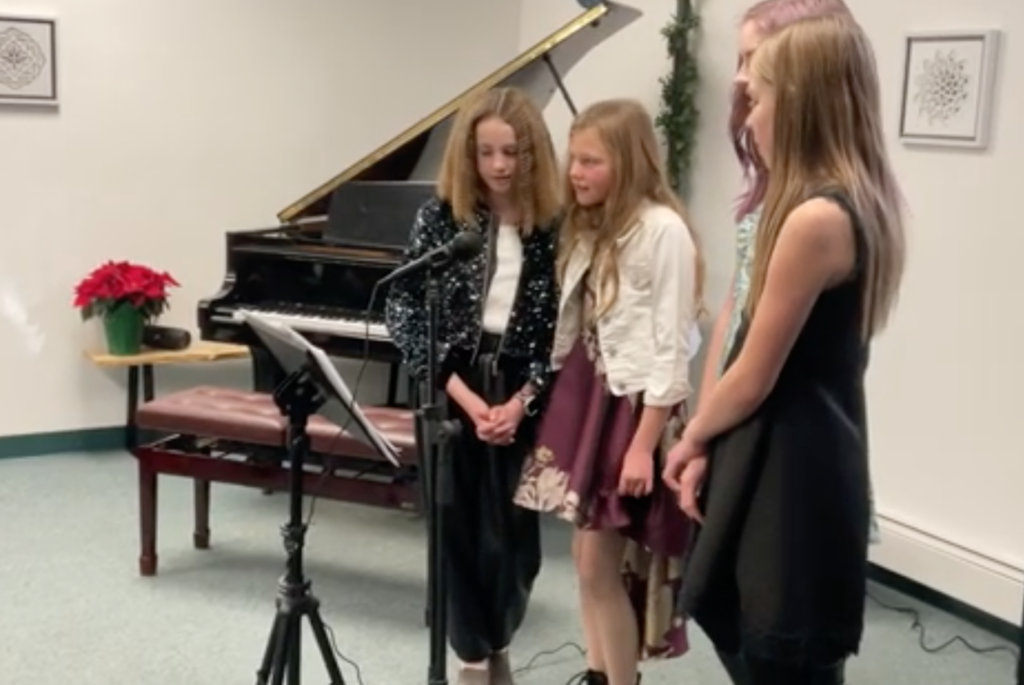 Group voice is a great way for students to explore their voices and get comfortable singing with and for others! This class will provide a supportive environment to improve your voice, meet other student musicians, and enjoy singing together. You can expect vocal warm-ups, technique tips, age appropriate songs, fun exercises, music concepts, and a great time! The group voice class will perform at the end of the semester recitals in May and December.
When can I join?
Students can join at any time except the month of a recital (May and December) to allow enough preparation for the performance.
Who is the Teacher?
Randy Hise is an experienced and passionate voice and piano teacher. He provides a comfortable, kind, and accepting environment for his students to learn and grow. Randy has taught years of public school choir, gifted and talented programs, and private lessons.
What is the Cost and How Long of a Commitment Do I Have to Make?
Group Voice is $25/class ($20/class for the second student from the same family) and you must commit to one month at a time. You will be billed for the first month at sign up, then the payments will go through automatically on the first of the month. Enrollment is ongoing until the student decides to cancel or outgrows the age group. Please let us know before the billing goes through on the 1st of the month if you'd like to discontinue classes. We do not refund prepaid classes but you can stop your monthly payments at any time by emailing [email protected]
*If you are already enrolled in private lessons at Altitunes, and would like to add Group Voice we can offer a $5/class discount ($20/class).