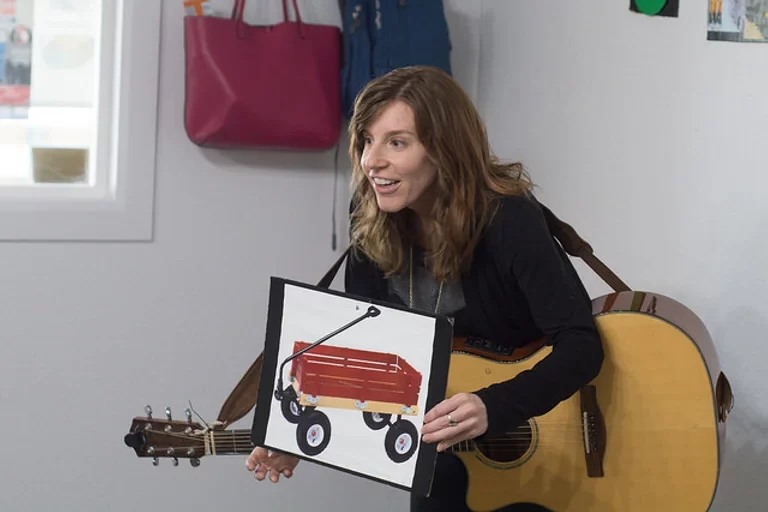 Music Therapy Services
What is Music Therapy? 
"Music Therapy is the clinical & evidence-based use of music interventions to accomplish individualized goals within a therapeutic relationship by a credentialed professional who has completed an approved music therapy program. Music therapy interventions can address a variety of healthcare & educational goals…"
– American Music Therapy Association
All Altitunes services are provided by music therapists meeting all education and training standards for clinical practice in music therapy, certification by the Certified Board for Music Therapists, Inc., and professional membership in the American Music Therapy Association.
To learn more, or to schedule a music therapy assessment, please fill out our contact form.
Learn More About Music Therapy

More on Music Therapy
How do I get started with music therapy? 
Fill out our contact form and we will be in touch! Here is an overview of the music therapy process:
Set up an initial assessment: the board certified music therapist (MT-BC) will interview the parent/caregiver, create a session of music activities designed to assess the client's strengths and areas of need. At the end of the session the MT-BC will create a written assessment based on the information gathered and create goals for the client to work on in future sessions.
Schedule Regular Sessions: Regular sessions will be scheduled to work on the goal areas identified in the assessment. The MT-BC will keep records, reassess, and modify goals as needed.
What does a music therapy session look like?
This can be very different for each client. However, all music therapy sessions will consist of music based experiences that are engaging, goal oriented and enjoyable for the client.
Can you work with other members of my care team?
Absolutely! With your permission, we would love to be a member of your team. We often collaborate with speech language pathologists, physical therapists, occupational therapists, and any other member of the client's team that they feel would be helpful.
How is music therapy different than music lessons?
The goal of a music lesson is to learn to play an instrument. In music therapy, we may play a lot of instruments, but the goal is non-musical. Music is used as a tool to help the client grow and achieve their personal goals.
Schedule an Assessment