Altitunes offers a wide range of music classes for kids! Many of our classes have indoor and outdoor options during the warmer months. We are looking forward to seeing you in class!
---
BEBOPPIN BABIES
0-9 months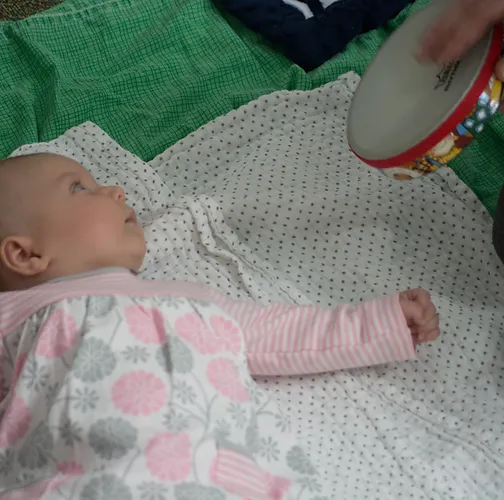 Beboppin' Babies is designed around the specific needs of both new parents and their babies; focusing on parent/caregiver interaction with their baby, using eye contact, facial expressions and gentle touch. This is the perfect place to enjoy music together and meet other new parents!
Just $5/class!
---
MELODIOUS MOVERS
0-15 months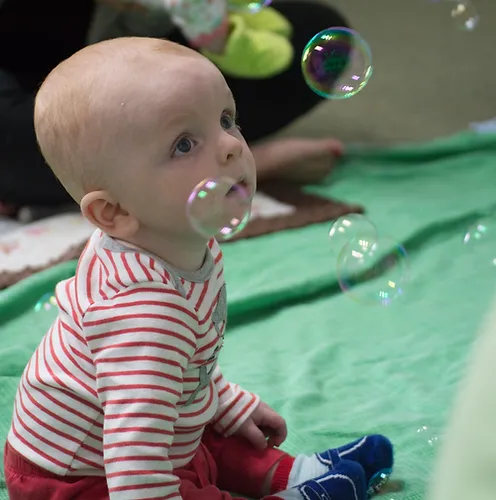 Melodious Movers is designed to promote positive social interactions between babies and to continue building the relationship between baby and parent/caregiver through a mix of sitting songs, movement songs and lullabies. There is an increased emphasis on developing your little one's ability to sit, roll, scoot, inch worm, crawl and walk with musically facilitated movement opportunities. Each class provides a rich sensory environment filled with music, instruments, bubbles, and a parachute or scarves. Meet other parents, caregivers, and learn songs and musical activities you can recreate and build upon at home.
---
TOE TAPPIN' TODDLERS
Walking to age 3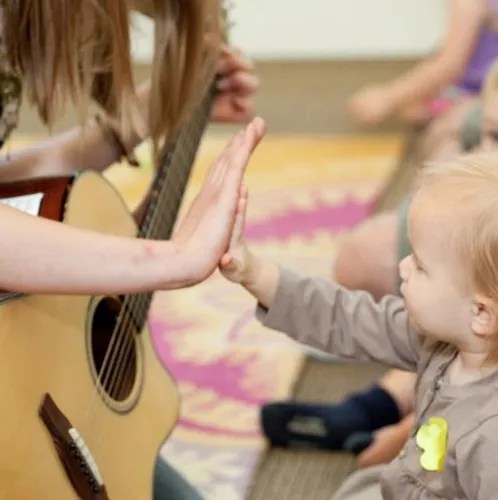 Toe Tappin' Toddlers builds your toddler's confidence and autonomy through familiar songs and musical activities and encourages the exploration of movement and voice. Increase their body awareness, hand-eye coordination, and both fine and gross motor skills through instrument playing, finger play, simple action songs, creative movement, dancing, bubbles and parachute games. Laughing, hugging, smiling, marching, swaying, walking, bouncing, spinning, giggling and singing are just some of the many wonderful experiences you and your toddler will share in Toe Tappin' Toddlers!
---
POLYPHONIC PRESCHOOLERS
Ages 3-4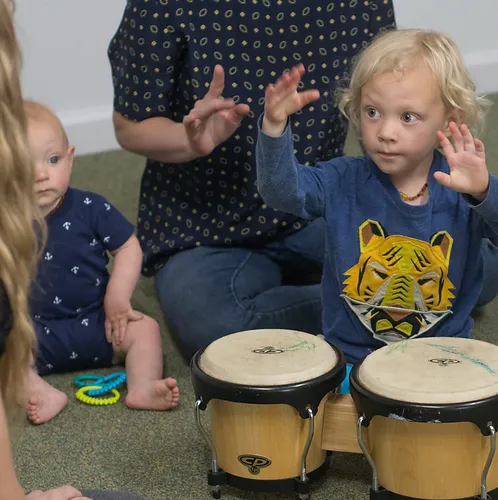 This class provides musical activities that help further your child's confidence and social skills, listening and direction following and gross and fine motor skills. Movement songs, circle games, group dances and expressive movements enhance both fine and gross motor skill as well as coordination. Finger plays and rhymes, instrument playing, parachute games, rhythm activities and vocal exercises facilitate learning and development of basic academic concepts, social skills, confidence and self-esteem. Learn songs, dances and finger play that you and your child can do together at home, in the car or even when waiting in line!
---
MUSIC MAKERS
Ages 4-5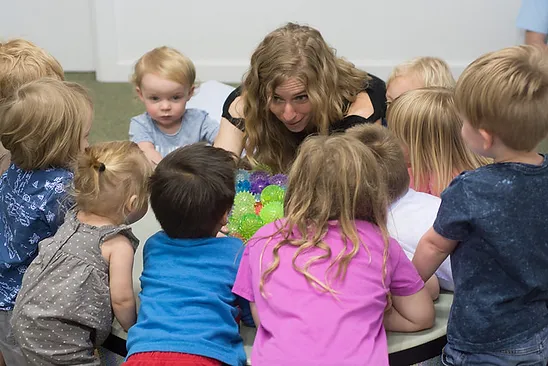 Join us for a fun filled group music class for kids age 3-5! In this class we will explore instruments, sing, move to music, use our imaginations, exercise our creativity, and begin to develop the foundational skills needed for private music lessons. Come explore music with us!
---
Bilingual Class
Ages 0-5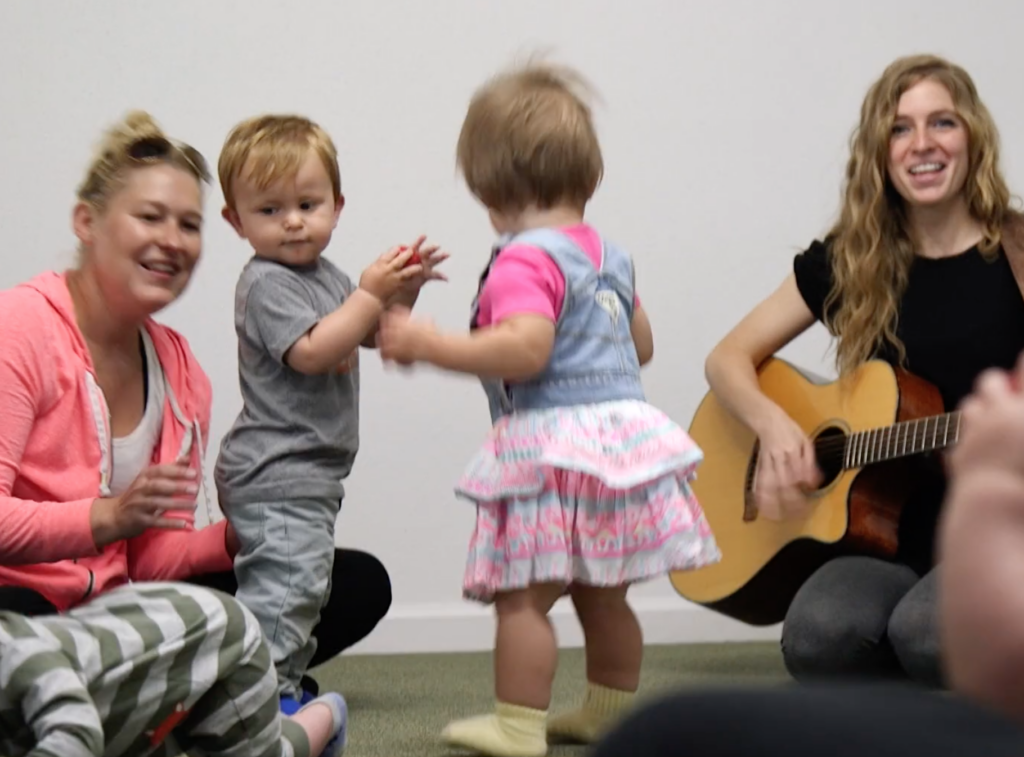 Learn songs in Spanish and English in our bilingual class!
Play instruments, move to music, learn new songs and make new friends in this new afternoon class at Altitunes Wheat Ridge.
---
Piano Pals Small Group Piano
Ages 5-6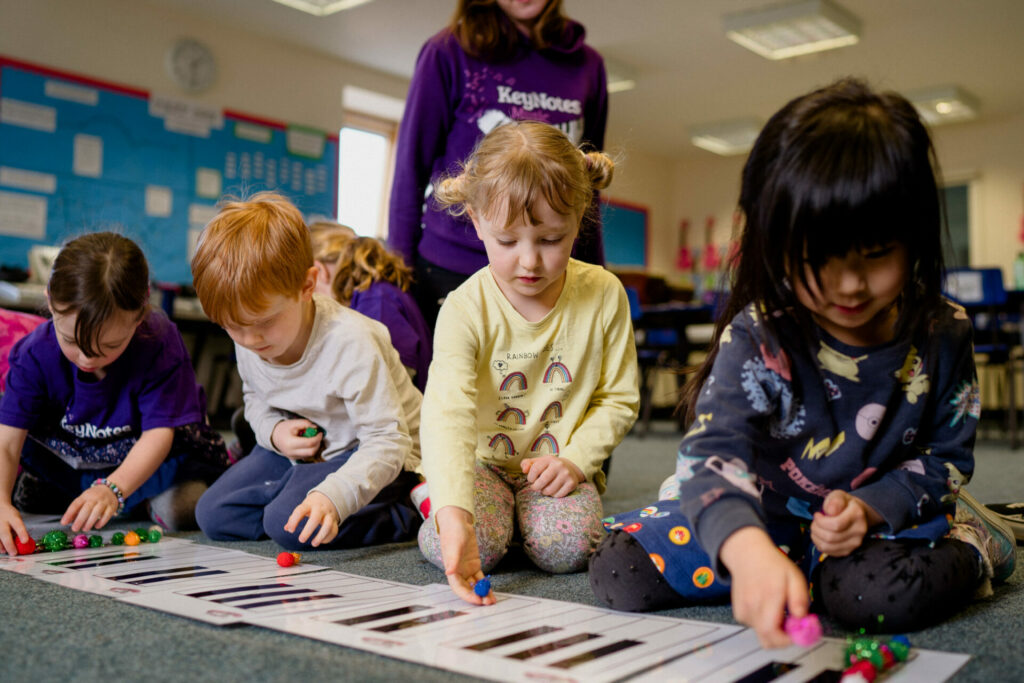 This foundational piano course is the perfect first step in learning an instrument! In this 10 week course the student will learn the foundations of: piano playing, music theory, reading music notation, playing by ear, improvising, composing and more! This class is sure to grow your child's knowledge, skills, and love of music with a developmentally appropriate curriculum designed just for 5 and 6 year olds!
---
Group Piano
Ages 7+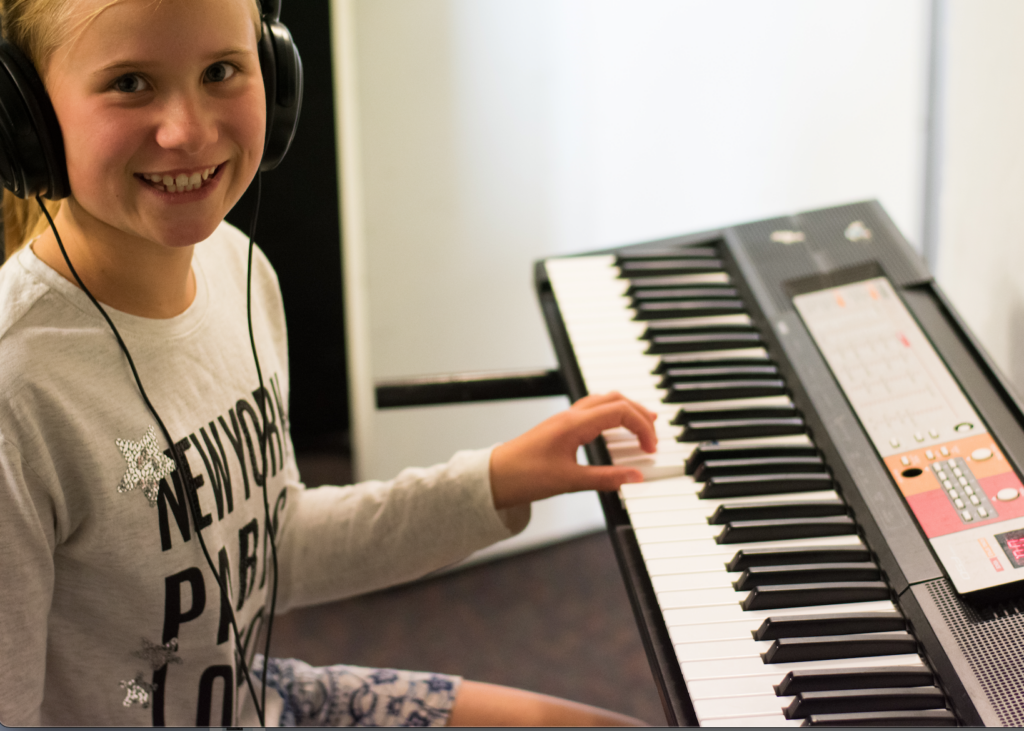 Group Piano is a great way to learn piano foundations, learn to play in an ensemble, make new friends and have fun. In group piano students will learn: scales, piano technique, songs, music theory, how to play in a group, and so much more! Our curriculum features different levels of the same scales, songs, and exercises that can be played solo, or together as a class to make sure every student is receiving instruction at the level they need.
---
Group Voice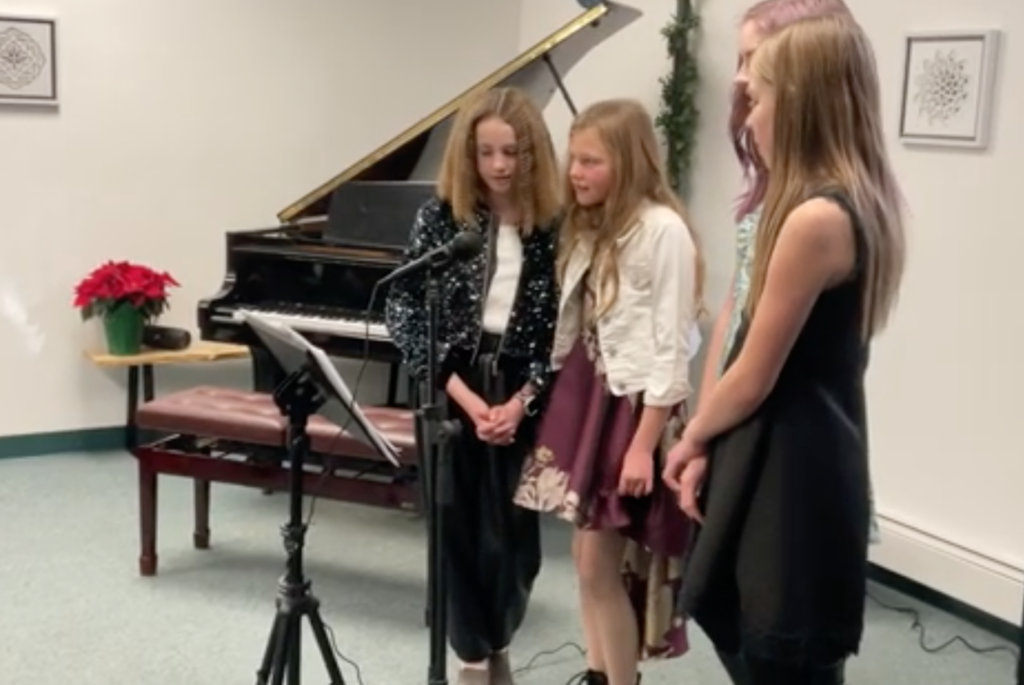 Improve your singing, learn popular songs, and get comfortable singing with and for others in a friendly and welcoming environment. Sessions will include vocal warm ups, vocal technique tips, learning new songs, and getting to know your fellow singers. This class includes a group performance at the Spring or winter recitals!